Should I Neuter my Dog?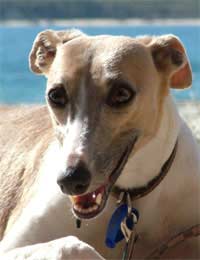 Q.I have an eight year old male whippet. He is healthy but very nervous around other dogs and leaves urine marks in the house.
Would he benefit at his age from being neutered or is it too late?
(Mrs Kathy Webster, 22 September 2008)

A.
If a pet dog is not to be used for breeding purposes then it is advisable to have them neutered. However wait until the bitch has had two seasons as it is far too early to do this when they are undeveloped. Dogs can be done at an earlier age. For older dogs being neutered is a bigger operation but as long as the dog is fit and healthy the operation will not be dangerous. It is always a good idea to neuter a dog as it can stop the onset of other health problems in later life.
Marking
If you are advised to have a dog neutered because he has begun to mark the furniture in the home be warned that this operation has not been proved to stop an adult dog marking his territory. There could be other reasons that the dog is making his mark. Is there a bitch in season in the house? Perhaps your younger bitch is becoming old enough to breed, it is time to consider what to do before you have a litter of unwanted puppies. Life in the house will be murder when your bitch is in season, your dog will climb walls to get to her and the noise alone will be dreadful as they both obey their natural instincts. If it is too late to have your bitch neutered perhaps put one of the dogs into kennels for the duration of the season which could be up to three weeks.
Cleaning
Ask your vet to check your dog in case his new urge to urinate so much is not down to another more worrying health problem. Also, once the area is marked he will still be able to smell the scent even though it has been scrubbed and his urinating up furniture could become a bad habit and very hard to break. Invest in a good disinfectant that removes the scent of urine. These are available through companies that supply to kennels and pet owners and are advertised widely in pet magazines.
Behaviour
Never assume that your dog is just being naughty as most often there is an underlying cause for any changes in his habits. If after your vet has checked there are no underlying health problems causing your dogs dirty habits and you do not have any reason to suspect a change in the home then it is time to consult ma canine behaviourist.
You might also like...