How Do I Housetrain My New Puppy?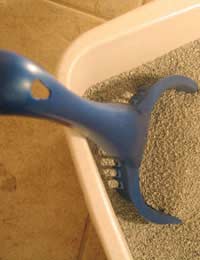 Q.I need some advice on puppy toilet training as we are going to purchase a lakeland terrier puppy in the next couple of weeks. I work 2 days out of 7. On those days I would find it hard to go and check on the puppy but I could possibly get someone to check once during the day.
I have purchased a play pen which I was going to place in kitchen away from any dangers and have also bought a Ugo litter tray.
Obviously on the days I am not at work I will do my best to get it to go outside but am not sure whether using a litter tray will just confuse it on the days I work. What is the best way to do this in my circumstances?
(Miss Caroline Horrocks, 24 September 2008)

A.
Ideally you should not purchase a puppy if you cannot devote the time to it. Could you possibly work part days until the puppy is a little older and also trained or if not can you take the puppy to work with you? A puppy must be trained every day not five days out of seven as it will become confused and you may find that it will become even harder to get the dog clean. Someone popping in once each day is not enough.
Day one
From day one every time your puppy has a meal or a drink put him straight outside and leave him to 'do his business'. Do not play with him or take his attention away from the job in hand. Once he has finished praise him in a high pitched voice so that he knows that you are pleased with him. Have a little game and then go indoors. He will soon associated food with going to toilet and quickly get into the habit of where to toilet.
Newspaper
Keep a few sheets of newspaper on the floor in case of accidents but keep to the practice of putting him outside when he has eaten. If the weather is nice he could have his water bowl outside as well. Gradually move the newspaper nearer the door so that all toilet jobs are thought of as being done outside the house and not inside.
Play pen
Hopefully your play pen is a dog pen as it would need to be strong and secure for an animal? You do not need litter trays for puppies as a few sheets of newspaper in one end of the pen will remind puppy that this is where he goes to so his toilet business. Keep his blanket at the other end of the pen so that he can quickly distinguish the different areas. You need to have him checked every couple of hours if he is left but to be honest he should not be left this long as he will not have long left the companionship of his mother and siblings and will be very distressed. No amount of radios left on and litter trays compensate for being with the puppy until he is trained and happy to be left for several hours.
You might also like...