Thinking of Becoming a Dog Breeder?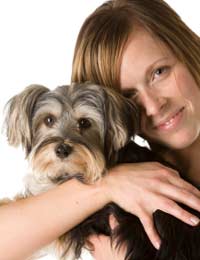 Have you ever thought that you might like to be a dog breeder? Perhaps you really love a specific breed and even exhibited your own specimen in a few shows – and now think you would like to breed your own line of champions. Or perhaps you simply love your dog and think he/she is the most beautiful, wonderful specimen of his/her kind and the only thing more wonderful would be to produce more dogs like him or her. Or maybe you simply fancy the idea of producing lots of cute puppies and figure this can be a quick and easy way to make some money…
Whatever your reasons, take the time to think things over carefully and ask yourself some honest questions before embarking on such a serious venture as dog breeding, Read on and see if you're really ready to become a dog breeder.
Honest Question 1: Your reasons for breeding
Dog breeding isn't something to try out just for fun – or even just to let your children witness the "miracle of birth". It is a big commitment with lengthy responsibilities and serious demands, so make sure you are embarking on it for the right reasons. With the number of abandoned, homeless and unwanted dogs looking for homes in rescue shelters across the country, it is almost criminal to produce more puppies unless you can guarantee that they are of the top quality, in both body and mind, and that you can find good homes for all of them.
Whatever you do, don't think that dog breeding is a way to get rich quickly. Unless you are a puppy farmer or unethical 'backyard breeder', the cost of "doing things correctly" – which involves providing appropriate ante-natal care for your bitch, paying for all health screening tests on both parents, ensuring the puppies and dam have the best quality food and equipment and dedicating the time to socialise the puppies and finding them good homes – will mean that you are unlikely to see any profits from the whole exercise. In fact, in many cases, you will likely make a loss!
Honest Question 2: Your dog's health and temperament
To be a responsible, ethical breeder, you should never breed from your bitch or use any stud unless you can be sure that they have cleared all the necessary health screens and tests for their breed. There are no 'shortcuts' around this – for example, hip dysplasia can only be diagnosed or eliminated by a proper hip scoring screening test and not simply by watching the way the dog walks, no matter what is claimed. Most pedigree breeds will have a host of genetic disorders which will require specific tests to determine if your dog is a carrier and likely to pass any defects onto their puppies.
In addition to physical health, a dog's temperament is also a crucial consideration. No matter how beautiful they are, you should never breed from a dog that is excessively fearful, anxious or aggressive as these traits are easily passed on to their puppies.
Honest Question 3: Your financial situation
As mentioned above, if you are to do everything correctly as a breeder, you will be lucky to break even after the last puppy has gone to its new home. Breeding is not as simple as just letting 2 dogs mate and then feeding the mother while she feeds the puppies. You will have to make sure you have enough funds to cover the health screening tests prior to screening, to make multiple trips to the stud dog is necessary, to pay for any medical intervention needed during the pregnancy and birth (e.g.. If the puppies need to be born by Caesarean section) and finally to provide the appropriate nutrition to both the mother and the weaning puppies as they grow. A responsible breeder will also need to provide the puppies with their first vaccinations before they go to their new homes and of course, worming and pest control treatments as necessary.
Honest Question 4: Your available time and commitment
Aside from money, breeding from your dog will also require you to devote a lot of time and effort – right from the beginning, from researching the right stud dog to match your bitch and checking health tests in both parents to repeat matings if necessary and ensuring the best pre-natal care for your bitch, to finally socialising the puppies and finding suitable homes for them.
Remember, as a responsible breeder, it is your duty to make sure that all puppies you produce are found good homes and that you will look after them if you cannot find suitable homes for them. You should also be prepared to take them back in any event, even well into adulthood.
Finally, if you are able to answer positively to all these questions, you will still need to find yourself a mentor – another experienced breeder of the same breed who will be able to give you advice and guidance.
You might also like...