How Much Money Can You Make with Your Dog?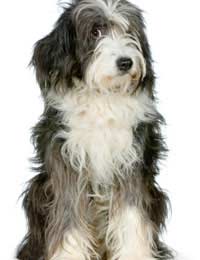 Some people will purchase a puppy or even an adult dog with the view of using it for a money making exercise. Under no circumstances should this be considered, a dog is foremost a member of the family and not a moneymaking enterprise.
Breeding your bitch
There may come a point during the dog's life that you consider breeding a litter of puppies, before this is considered there are many points that should be considered. Many people think that they can buy a pedigree bitch and mate her every season for the rest of her life. There are names for people like that – puppy farmers – and they are hounded out of business by honest dog breeders and dog lovers, so please do not go down that money making route.Anyone can breed from a bitch, there is no law that can make you stop this practice and sadly even in these days of enlightenment people still buy puppies without doing their homework first.
Show first
Once you have shown your bitch and proven that she is a good example of her breed by winning a place in the Kennel Club stud book you may then think about having a litter of puppies. You would by then have had your bitch tested for all the health problems in that breed and you would be a responsible member of the clubs related to your breed. You will go to a good stud dog whose own health and temperament is bombproof. You ill also have signed up to he KC accredited breeder scheme and be someone who wants to improve their breed not flood it with sickly aggressive dogs.
Responsible
Remember that you are responsible for every puppy you breed for the rest of its life. You will have to keep in touch with all the owners and guide them through dog ownership. There may come a time when you have to rehome or take back these dogs when they can no longer live with their owners. Can you do that? Puppies can cost up to £1000 each.
Stud Dog
Do you own a dog and think you will 'coin it in' by putting him out to stud? You must be as responsible as the owner of the bitch, following the same health regimes and showing requirements. Before accepting a bitch you must also be able to examine and understand a pedigree and be able to turn down owners if the mating is not a good match. Stud fees are usually the price of one puppy and are paid up front with no guarantees of a rebate if the bitch doesn't 'take'. Responsible stud dog owners will often allow a repeat mating if puppies do not materialise but this is not a hard and fast rule, as many people seem to think.
Designer Dogs
This is a disgusting practice that seems to be sweeping the world and is connected with celebrity – people who should know better and set an example. Designer dogs have silly names such as Shitzpoo (Shitzu and poodle) and Bullbear (Bulldog and Beardie) usually made up from the breed of the dog and bitch parents. Mating two different breeds can cause health and temperament problems. Mating two pedigree dogs just produces MONGRELS.
Mongrels
Why would you want to breed a mixed breed dog with another one? For some reason people still want to charge a few hundred pounds for what is a mongrel – a dog of unknown origins and unknown health problems. Save you money and buy a pedigree dog – a pedigree will give you information about the health and temperament of the puppy and its parentage. It is a fallacy to say that mongrels are healthy fit animals.
Competitions
You can win money prizes when competing with your dog; however these are minimal and so not usually cover the cost of the entry fees or petrol and time spent in attending the event.
Modelling
There are agencies that accept pets as models for television and film work. The animals must be well behaved and be able to perform the varied tasks expected of them. The owner will have to be able to travel to locations and stay for long hours with the dog. The pay is not that high and the hours can be long.
Although there are ways to earn money with your dog it is not advisable to look to your pet in this way. If you need to earn money then it would be best to find gainful employment for yourself.
You might also like...
@Hels - if you can find someone to agree to it, you could come to a private agreement?
JN
- 28-Jun-18 @ 11:16 AM
We have a X breed dog who is 2 1/2 we would like to stud him. We don't want to do it for monitery gain just the fact that we would love to have the next generation of little "Wilbur's" we would want to keep at least 2 of the pups. Would this be possible?
Hels
- 27-Jun-18 @ 4:36 PM