Individual Dog Personalities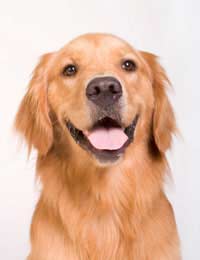 A dog's personality has as much to do with his environment as it does his breed.
By understanding why your dog's breed was originally bred can go a long way towards understanding why your dog does what he does, when he does it.
CanaDogs has divided dogs into nine different groups. While each dog has its own unique personality knowing what his general disposition is expected to entail will help you decide if a certain type of dog fits in with your family or not.
Sporting dogs like the Pointers, Brittany Spaniel, Retrievers and Weimaraner were all originally bred to find and retrieve game birds, whether it is on land or in water. These dogs vary in size and are usually trainable. These dogs are also very playful and energetic; therefore, require a lot of exercise, preferably with people as they also do best with a lot of human companionship.
Hounds – Beagles, Greyhounds and Whippets use either their eyes or sense of smell to hunt or track people or game. Hounds are easily distracted, so training can be a challenge. Depending on the breed, the activity level ranges from minimal to a lot.
Working breeds, such as the Akita, Burmese Mountain Dog and Rotweiler were originally bred to work alongside people as guard and draft workers. "These dogs are territorial, strong and confident and require a similarly strong-willed master," according to CanaDogs.
However, this does not mean working dogs make terrible pets. In fact, quite the opposite is true. Their intelligence and loyalty make for wonderful companion dogs. "However, for some, the demands of their size and protective instincts require careful consideration," reports CanaDog.
Terriers, like the Airedale, Manchester Terrier and Staffordshire Bull Terriers, were bred to guard, pit fight and hunt small prey. They are independent, stubborn and spunky dogs who know no pain. Terriers require a lot of activity. But like all dogs, when properly trained and socialised, these dogs can make good pets.
Toy breeds – Chihuahuas, Papillions and Yorkshire Terriers were created for one purpose – to be constant companions to their owners. This means they have to be small enough to fit onto a person's lap. Toy dogs can be as small as one pound or as large as 18 pounds, therefore, they are sensitive to the extreme heat and cold and rely on their owners for survival. They don't require a lot of activity and can live a very long time. However, they can be very highly strung.
Herding dogs, such as the Australian Cattle Dog, Collie and Welsh Corgi were originally sheep and cattle herders. These highly intelligent dogs love to work and can be easily trained. However, if they are not kept busy, they will create their own 'work', which can include destroying your house or rounding up your children.
The other groups – non-sporting dogs, miscellaneous and non-recognised breeds (CKC) consist of a whole variety of dogs who were all bred for no specific reason.
Drives
Another way to determine a dog's personality is to understand what drives him - their "inborn attitudes towards the stresses of life," according to the Dog Owner's Guide (DOG). "The concept is simple – dogs have different personalities, therefore, different learning styles and techniques will work with one [but] may not work with another."
The drives, as originally identified and defined by trainer Wendy Volhard include: prey, pack, fight and flight.
Dogs with a high prey drive hunt and forage. They "hunt and kill their toys (or objects of clothing, pillowcases etc.), chase anything that moves, steal food, stalk the cat and pounce on toys or other animals," reports DOG.
Pack drive dogs love people and other dogs and will bark or cry when left alone.
The fight drive is a defensive mechanism a dog uses when faced with a stressful situation. Dogs with a strong fight-defence drive are confident, will guard territory and family as well as toys and food. These dogs have also been deemed to have a dominant personality.
On the other hand, dogs that lack self-confidence have a high flight drive. These submissive dogs are unsure about new situations – they often can be found behind their owner in new situations and stressed when they are left alone. They may also urinate when reprimanded and can potentially become biters when cornered.
You might also like...