Dog Sports to Suit Your Dog's Personality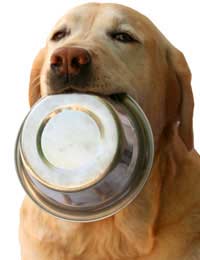 Dog owners are lucky nowadays in that there are is a huge range and variety of dog sports and activities to do with your dog. These not only keep your dog active and entertained, giving them fewer opportunities for mischief but they also help build the bond between you and your dog – and are often great social occasions with the chance to make new friends too!
But how do you know which dog sports or activities might be right for you and your pooch? One good way is to look at your dog's personality and natural tendencies and pick a dog sport or activity that matches his temperament and abilities. Most breeds were originally for specific jobs or functions and this predisposes them to certain behavioural tendencies or abilities. For example, Beagles, Basset Hounds and other scent hounds just love using their nose and often find following smells in their environment much more attractive than any other activity – much to their owner's dismay and frustration! So picking an activity that involves scent work would mean that instead of fighting this natural tendency, you would be allowing the dog to do what he is best at and enjoys doing the most.
Dogs That Love to Run
If you have a dog that just loves to run and chase things, then you're spoilt for choice. You can try out Lure Coursing with them (also known as Hound Racing) where they can chase and "hunt down" their prey: a piece of fur attached to a rope that is pulled by a motor, in a course that twists and turns unpredictably. If you have a medium to large breed, you may like to try carting (where your dog pulls a cart filled with farm items), sulky-driving (where your dog pulls a 2-wheeled rig with a person driving it) or dry-land mushing, which is similar to traditional dog sledding but on dry land using wheeled rigs. Although pullings sports have traditionally been for 'northern breeds' like Huskies and Malamutes, or European mountain breeds, like the Bernese Mountain Dog - any large, fit dog that gets on well with other dogs can take part.
Dogs That Love to Follow Their Noses
If your dog's main aim in life is to follow his nose everywhere then you may enjoy taking part in Tracking with him. This involves teaching your dog to follow the scent of a person or object in order to find them and at advanced levels, can sometimes cover vast distances, over and through a variety of obstacles and take several hours to complete a track. All dogs can learn to use their noses and track but certain breeds have a natural aptitude for it, particularly as handlers are not allowed to assist their dogs
Dogs That Love to "have a job"
Some dogs are just workaholics – they need to be kept busy and given a job to do, otherwise their clever minds will think up their own ways to amuse themselves, often resulting in destruction or dangerous obsessive compulsive behaviour. For these dogs, doing a sport like Obedience is ideal as it requires serious focus and concentration from the dog, as it tackles a variety of highly skilled exercises designed to challenge the mind and body.
Dogs That Love to Clown Around
If you have a dog that just loves being the centre of attention and enjoys learning tricks, then you might consider the sport of Heelwork to Music and Canine Freestyle – also popularly known as "dog dancing". In this sport, the dog and handler have to move together in harmony and in time to music, through a complicated choreography made up of a mixture of tricks, obedience and dance. This sport has grown enormously in popularity in recent years as it is less rigid, more creative and more fun than other more traditional dog sports – and can be adapted to suit any type of dog, unlike many other dog sports.
Dogs That Love to Jump Around
If you have a canine athlete, then agility is the sport for you. Dogs and their handlers run an obstacle race as fast as they can, while attempting to clear all the obstacles with no mistakes. The obstacles include tunnels, A-frames, seesaws, jumps and weave poles and the course can be very complex at advanced levels. Handlers have to be adept at giving verbal directions and hand signals to ensure that dogs complete the course in the correct order but must not physically help the dog over any obstacles. Another sport that athletic dogs will enjoy is Flyball where teams of dogs run relay races over a line of hurdles to retrieve a tennis ball that is released by a spring-loaded pad. Finally, Disc Dog is a relatively new sport that is growing in popularity where dogs have to catch Frisbees thrown by their handlers and can often perform amazing acrobatic jumps while doing so!
You might also like...