About Our Site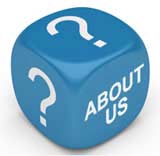 Dogland was formed to offer a unique reference point on training and teaching your dog tricks.
Training is one of the most important aspects of dog ownership and can mean the difference between a happy, confident, well-behaved pet that is a pleasure to take anywhere - or a demon hound that is a danger to himself and others!
Sadly, many dogs are abandoned or given up to shelters because they have developed behavioural issues which could have been prevented by some simple training. The time period between 6 months and 18 months, when dogs enter 'canine adolescence' is a most difficult and trying time when the young dogs are testing their boundaries and challenging pack status.
Many dogs are given up in this period, as the problems which were excusable in a cute puppy are now extremely irritating, if not dangerous, in a boisterous, powerful adult. However, with a little bit of training and management, many dogs can be turned into wonderful members of the family.
Dogland helps you with this important aspect of dog ownership by providing interesting features and practical advice on training. We show you the right way to train and care for your pet and provide a unique reference point on training and teaching your dog tricks. Remember - dogs can be great fun, when taught how to behave properly!
Dogland offers a comprehensive UK resource on dog training. Topics include: common behavioural issues, puppy training and trick training, as well as related areas such as dog health, dog nutrition and dog fitness - all of which have an impact on canine behaviour and training. In addition, there is a section explaining the need for training and even a section on how to join competitive dog sports or put your dog forward for professional roles!
Our concern was that there was no single UK resource for interesting features and practical advice on this subject.
Our features and articles are written by experts - who have experience, or a particular interest in this area.
Our Background
Dogland was founded by John Rowlinson, the founder of PtS.
John, through PtS, is involved in a number of ventures including software and property companies. A percentage of revenue from these activities goes towards funding Dogland and a number of similar sites.
Our focus is simply on having experts create the highest quality information possible that is widely read.

Related Articles in the 'Site Info' Category...